Superior Garage Door Repair- Eden Prairie
Provision of excellent service is our watchword. Superior Garage Door Repair offers Eden Prairie garage door repair services of top quality. If you want door repair services that give satisfaction, look no further because the best repair service you will ever need is here.
Take a Tour of Our Innovative Workspace
Garage Door Service In Eden Prairie, MN
 At Superior Garage Door Repair, we provide all garage door services including repair and installation. Need a pro garage door in Eden Prairie? Call us and we will deliver it just when you need it. We provide an array of quality products which include sliding gates for your garage, motorized gate, solar gate opener, remote control gate, etc. If you want to be able to open your door from anywhere without having to touch the door, then you may love our remote control door. All our products are made of quality materials, and we provide the doors based on clients' requirements. We have amazing technicians at our repair company, who are always available. We install slide gates, roll up doors, and doors of various other designs.
Top Brand With Top Quality Product
We are a leading brand of Eden Prairie, MN, garage door repair. Our quality products speak volumes. Our Eden Prairie door repair services are unparalleled. At Superior Garage Door Repair, we offer amazing products that make their patronage of our brand worth their while. We install solar gate openers and automatic doors in your garage. Our products offer comfort and privacy. The repair services we offer our clients are the best of their kind.
Commercial Garage Door Installation – Securing Your Business
If you are looking for a good and affordable garage door repair Vadnais Heights services. Every business is unique, and so are its needs. We understand that a commercial garage door has different requirements than a residential one. We offer bespoke commercial garage door installation services. From warehouses to storefronts in Vadnais Heights, we ensure your business has a sturdy, reliable garage door to withstand heavy usage and harsh weather.
Experience Our Premium Garage Door Services
Easy Upgrade And Garage Door Maintenances Services
We understand the need for sound maintenance culture, we provide maintenance service for garages. If you need to upgrade your doors to the latest or more fashionable ones, we can gladly provide this upgrade for you.  Proper maintenance culture helps to extend the lifespan of garage doors. We provide maintenance service to existing clients and new customers who want regular maintenance for their doors. We believe every garage door needs to always be in good shape to serve safety and security purposes.
We are A Team Of Professional Garage Door Experts
There's a confidence that comes with letting a pro handle your job. We handle pro services. If you want a pro technician in Eden Prairie, don't hesitate to contact us. One of our core values is ensuring maximum security for clients. How much you care for the security of your homes starts from the quality of doors you're willing to install at the entrance of your home, including your garage.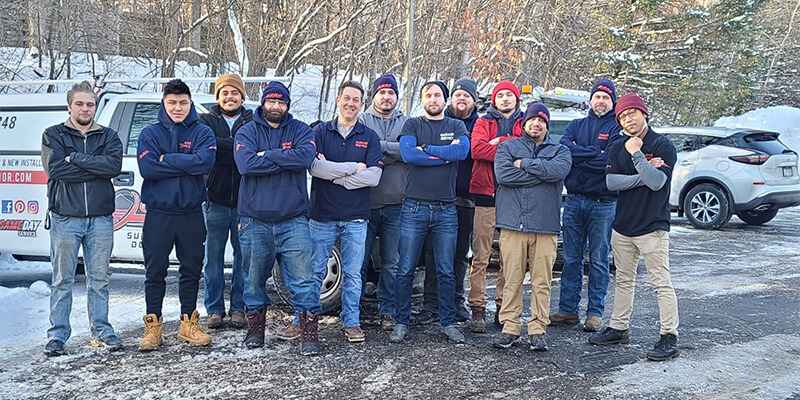 Garage Door Near Me – Eden Prairie, MN
Eden Prairie is a city 12 miles southwest of downtown Minneapolis in Hennepin County, and the 12th-largest city in the State of Minnesota, United States. Available in many other cities, Superior Garage Door Repair is also available here for your satisfying services. Call our garage door repairman near me experts for extraordinary services.
Garage Door Repair Eden Prairie, MN - FAQs
Can I Employ Your Service At An Affordable Price?
Yes, we are a brand that believes quality jobs should come at an affordable price. Our door repair service is affordable, and yet we give you the best of service that will make you refer us to friends. Our services come at a price that doesn't tear your pocket.
Can You Provide A Brief Outline Of The Type Of Doors Your Repair Services Covers?
Yes, we offer door repair on different kinds of garage doors which include automatic doors, solar gate openers, sliding doors, and more. Want an Eden Prairie, MN, Garage door repair service? We are a phone call away.
Do You Provide Warranties On Your Eden Prairie Garage Doors?
Yes, we give warranty for our Eden Prairie Garage Doors. For each of our products, we give you a warranty. We are revered as a door repair brand for the assurance of quality we offer existing and prospective clients.
Do You Provide Emergency Services For Garage Door Eden Prairie?
Yes! Emergencies occur anytime and we can be called up to lock and unlocking on doors. We respond swiftly for any services relating to garage door Eden Prairie. A good Eden Prairie garage door repair brand that understands the regular needs of the residents, irrespective of the time a client's call comes in.
Why Should I Consider Your Company A Pro Technician in Eden Prairie Firm?
We are a trusted brand with qualified technicians who are trained to easily identify what issue is it your garage door is having. The quality of our work makes us a pro firm. So if you are on the lookout for a door repair company that can do a job like a professional? Engage with us at Superior Garage Door Repair today.