Garage Door Repair Grant, MN: Get Help to Fix the Issue Soon!
Welcome to Superior Garage Door Repair, your trusted partner for all garage door needs in Grant, MN. We're proud to offer high-quality, reliable garage door repair services that cater to all homeowners in the area.
When it comes to Garage Door Repair Grant, MN, our name is synonymous with excellence, affordability, and superior customer satisfaction.
Garage Door Repair Service in Grant, MN
At Superior Garage Door Repair, we offer an extensive range of services designed to meet all of your garage door needs in Grant, MN. Our skilled team specializes in installations, repairs, maintenance, and even upgrades of various garage door systems, always ensuring optimal performance. We understand the significance of a properly functioning garage door in maintaining your home's safety and convenience. For those unexpected moments of need, we also provide emergency services.
When it comes to Garage Door Repair Grant, MN, we are committed to delivering professional, efficient, and top-notch services to our community.
Garage Door Installation - Precision and Excellence in Every Installation
Our skilled technicians will handle everything from the selection process to the final setup, ensuring that your new garage door not only functions flawlessly but also enhances the aesthetics and security of your home. 
We work with a wide range of garage door types and models, tailoring the installation to your specific needs and preferences. Our commitment to quality, precision, and excellent customer service makes us your best choice for garage door installations.
Garage Door Replacement - Upgrade Your Home with Confidence
When it comes to garage door replacement in Grant, we stand out for its exceptional service and commitment to quality. Whether your existing door has been damaged, has aged beyond repair, or simply no longer fits your home's aesthetic, we have you covered.
Our team of seasoned professionals will assist you in selecting the right door to match your needs and preferences, followed by a flawless installation process. With our garage door replacement services, you can trust us to enhance the curb appeal and security of your home.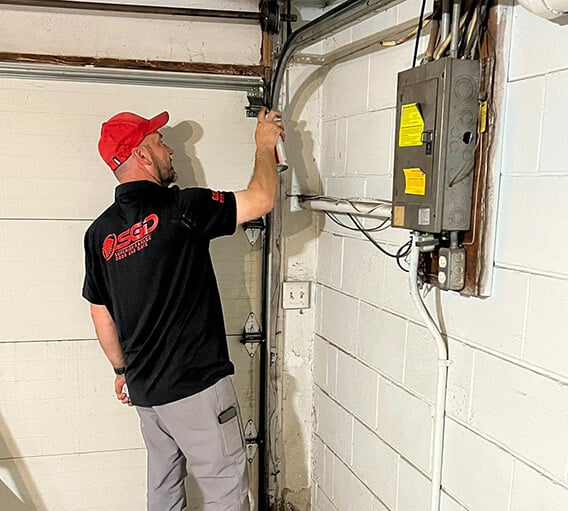 Garage Door Spring Repair - Bringing Smooth Operation Back to Your Garage
Garage door springs play a crucial role in the smooth operation of your garage door, and when they fail, it can lead to significant issues. Our team of experienced technicians is skilled in identifying and fixing spring-related problems swiftly and effectively.
We place your safety first, ensuring that all repairs are conducted with utmost precision to prevent any potential accidents. With us, you can be confident that your garage door will be back to peak performance in no time.
Garage Door Seal Repair: Variety of Solutions!
we understand the importance of a well-maintained garage door seal. It's not just about preventing dirt, water, and pests from entering your garage. It's also about insulation and energy efficiency. That's why we offer expert garage door seal repair services. 
Whether it's wear and tear or damage from an unexpected incident, our skilled technicians can quickly assess and rectify the issue, ensuring your garage is secure and efficient. Trust us to provide you with top-notch garage door seal repair services that stand the test of time.
Garage Door Repair Near Me: Grant, MN
When you're in need of garage door repair near me in Grant, MN, look no further than Superior Garage Door Repair. We provide the best in service and quality, ensuring your garage doors are in optimum condition. Trust us to deliver exceptional repairs promptly and professionally.
Zip Code: 55082, 55110, 55115
Garage Door Repair Grant, MN - FAQs
What can I expect from Superior Garage Door Repair in Grant, MN?
Superior Garage Door Repair in Grant, MN, is your reliable service provider for all garage door needs. Our trained technicians can handle a range of issues including spring replacement, door alignment, opener troubleshooting, and full door replacements. We use high-quality parts and offer prompt, professional service.
How quickly can I get service for my malfunctioning garage door?
We understand the inconvenience of a malfunctioning garage door. That's why we strive to offer same-day or next-day service whenever possible, depending on the complexity of the repair and availability of parts.
Are your technicians certified and experienced?
Yes, all our technicians are trained and certified. They possess the required skills and experience to handle a wide variety of garage door repairs and installations, ensuring top-notch service every time.
What brands of garage doors and openers can you service?
Our team is capable of servicing a wide variety of brands. Whether it's a common brand or a less familiar one, you can count on us to have the knowledge and expertise to handle the repair.