Sartell Garage Door Repair - The Superior Best
Garage doors have been around for a long time now, and many home owners like the idea of owning one. These doors are more than just there to protect your garage and whatever is in it. They can be an art form, an aesthetically appealing part of your home. These can even give your home a distinct look or feature. They are employed on more than just residential homes; they are employed on commercial buildings as well. If you own one, then it needs proper and regular care. It could be the only thing standing between you and a ferocious wind.

Garage Door Service in Sartell
There are different types of garage doors and you may be hoping to get one soon. It can also be the case that you own one already and you're looking to repair, do a makeover, or replace it. Superior Garage Door Repair offers some of the best services of this nature in St. Paul, MN. Our company specialises in various aspects concerning this type of door. We are your go-to company for installation or replacement of any components found within one. If you've found yourself here, then reach out to us via the phone number on your screen.
Garage Door Replacement Sartell-When It Matters
What could be the reason for replacing your door? Are you out of admiration for that old door? Or does it just tickle your fancy anymore? Well, we can understand your situation. However, depending on the type of door and what you want, a replacement can be made. 
Usually, most people would opt to replace certain components such as the door panel, the springs, the opener, or the rollers and tracks. To replace these components, it would have meant that they have started to develop a fault or are just too worn to function properly again.
Also, the case might be that you want a complete overhaul of your door. In that instance, the entire door and its components would have to be replaced. Again, there is only one trusted company in St. Paul, MN you can trust. This is none other than Superior Garage Door Repair.
Garage Door Installation-The Right Door For You!
Different types of these doors exist and we are interested in that which you'd admire. Garages are of great importance in our homes today. They serve purposes that are even more satisfying than a parking space for your vehicle. For instance, there are garages used for work space, used for storage, or even a place for fun. A door comes in to make sure your garage is warm, safe from intruders, and maintains privacy.
Therefore, if you have been meaning to install such a door, whether for residential or commercial purposes, our company's got you covered. We can definitely help to install any type of Sartell garage door repair you require. We are a company that has been in the industry for a long time. As a result, we are well in tune with the various changes or modifications in the industry. 
Garage Door Openers Want The Best?
For any automatically operated doors, openers are especially important. Without an opener, you'd be left to operate your door manually. This, of course, can be quite tiring, especially if you make use of your door a lot. However, installing an opener would make it easy for you and would let you practically open or close your door from a close range. Whether you want to install or repair your door openers, our company is qualified for both. Give us a call and let's get it done for you. We are the best Sartell garage door repair experts in Sartell.
Garage Door Springs-Repair or Replacement?
Springs are another critical component of any garage door. Springs help to counterbalance the weight of your door while opening or closing. A bad spring can spell trouble for your door and can also cause serious injury. This is why you should consult with a professional whenever there is something wrong with your door. If it is the springs, then only an expert should help you with it. Ring us up for issues concerning your door springs. We will fix it up for you. Our phone lines are always open for your Sartell garage door repair needs.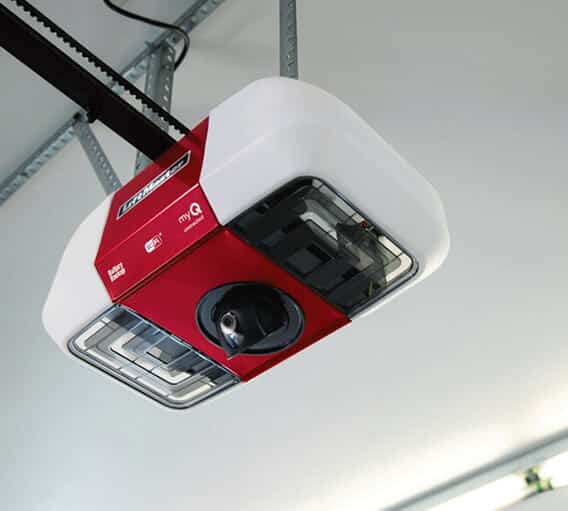 Garage Door Near Me-Sartell, MN
The city of Sartell sits on both sides of the Mississippi River in the counties of Benton and Stearns in the state of Minnesota. It is included in the St. Cloud Combined Statistical Area.
Superior Garage Door Repair is present in this city for all your garage door repair near me needs. Our company is certified, licensed, and insured, so you have nothing to worry about. Give us a call today for the best in the city.
Zip codes: 56303, 56377.
Sartell Garage Door Repair - FAQ
What Kind Of Sartell Garage Door Repair Can I Expect From Your Experts?
If you are the type that is always keen on getting value for your money, then yes, we provide only the best in the city. Ours is superior compared to any other in the city.
What Time Can I Expect A Sartell Garage Door Repair Service After I Called?
Depending on your location in the city, you can expect to see our technicians within just a few minutes of your call. Don't worry about delays; we are always on time.
Will The Repair Cause Any Damage To My Door?
If there is any damage to your door during a repair, it will be attended to by our experts. Don't worry, insurance covers any damage to your door.
Can you guarantee high-quality garage door components at all times?
If it is not the best quality, we wouldn't offer such a service. We are known all over the city for our superior quality door hardware. So, trust us to always deliver.