St. Louis Park Garage Door: Contact Premier Service Provider
The search for the most reliable, efficient, and professional garage door service in St. Louis Park ends here. At Superior Garage Door Repair, we have a reputation for delivering exceptional customer service alongside expert garage door solutions. Whether you need installation, replacement, repair, or a knowledgeable repairman, your garage door needs are our top priority.
Providing Exceptional Garage Door Services Across St. Louis Park
Our reach extends throughout St. Louis Park, ensuring residents have access to unparalleled garage door services right in their city. We understand that a garage door plays a crucial role in your home's security and aesthetic. So whether you reside in Brookside or in Bronx Park, our skilled team is ready to serve you. We take pride in our quick response times and commitment to quality, ensuring your garage door operates smoothly and securely.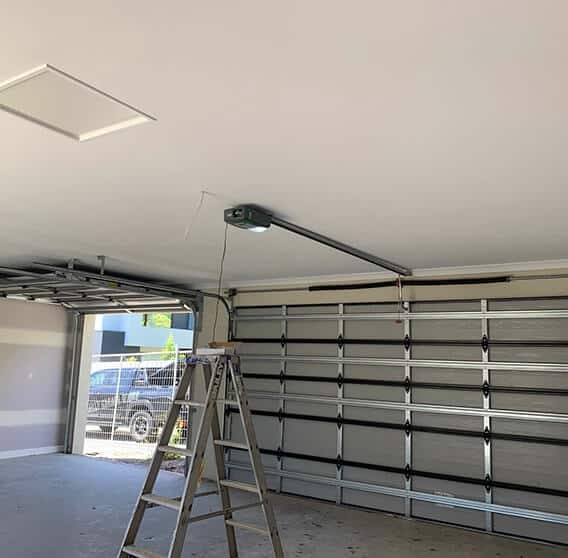 Comprehensive Garage Door Installation
Our expertise is not limited to just repairing; we are adept at installing garage doors too. Our team works diligently to fit garage doors that not only match your home's aesthetic but also stand the test of time. Rely on us to navigate the installation process seamlessly, helping you choose the perfect garage door for your St. Louis Park home.
Dependable Garage Door Replacement
At times, repairs might not be enough. For such instances, we offer comprehensive garage door replacement services. Our experts in St. Louis Park can advise you when it's time for a replacement and help you select a garage door that fits your style, needs, and budget.
Professional Garage Door Repair
A malfunctioning garage door can cause major inconvenience. That's where our expert repair services come in. Our knowledgeable technicians in St. Louis Park quickly diagnose and repair any issues, restoring your garage door to perfect working condition in no time. The garage door repair St. Louis Park, MN service recognizes the importance of affording a fixture that won't cost a lot, so we offer you the best services in amazing prices! St. Louis Park garage door services will never disappoint you.
Skilled Garage Door Repairman on Call
Having a skilled Garage Door Repairman Near Me on hand can make a world of difference when facing garage door issues. Our certified repairmen are just a call away, always ready to provide expert advice and efficient service in St. Louis Park.
Your Local 'Garage Door Near Me' Service
Looking for a 'garage door near me'? We're your local garage door service in St. Louis Park. We ensure you don't have to go far for your garage door needs. Expect prompt, high-quality service every time you call on us.
Zip Codes: 55416, 55424, 55426
St. Louis Park Garage Door - FAQ
What kind of garage door services do you provide in St. Louis Park?
At Superior Garage Door Repair, we offer a comprehensive range of services, including garage door installation, replacement, repair, and maintenance. We also have expert garage door repairmen ready to assist you whenever you need.
How quickly can you respond to a garage door issue in St. Louis Park?
Our team is committed to providing timely services across St. Louis Park. When you encounter a garage door issue, we'll dispatch our professional repairmen promptly to diagnose and address your problem.
What types of garage doors can you install or replace?.
We can install or replace a wide variety of garage doors. From traditional styles to modern designs, we'll help you find a garage door that suits your home's aesthetic and fits within your budget.
Do you offer any guarantees on your garage door services?
Yes, we stand behind the quality of our work. We strive to ensure every job is completed to our clients' satisfaction, and we'll work diligently to resolve any issues that may arise.