Garage Door Repair Marine on St. Croix, MN: Get Full-Service Garage Door Repair!
Welcome to Superior Garage Door Repair, your trusted provider of exceptional garage door repair services in Marine on St. Croix, MN. With our team of skilled technicians and commitment to customer satisfaction, we are here to address all your garage door needs. Whether it's spring replacement, opener repair, or any other issue, count on us for reliable solutions that ensure the optimal functionality and security of your garage door.
Garage Door Repair Service In St. Croix, MN
From repairing broken springs and cables to fixing malfunctioning openers and realigning tracks, we provide prompt and reliable solutions tailored to your specific needs. Our commitment to exceptional craftsmanship and customer satisfaction ensures that your garage door is restored to optimal functionality and security. Trust Superior Garage Door Repair for all your garage door repair needs in Marine on St. Croix, MN.
Our Garage door repair services include:
Spring and cable repair
Opener repair and replacement
Track realignment
Panel replacement
Weather seal installation
Garage Door Repair: The Essence of Perfection!
With a wide selection of top-quality doors from leading manufacturers, we offer options to suit every style and budget. Our team of experienced technicians will expertly install your new garage door, ensuring precision and attention to detail. 
We take pride in delivering exceptional customer service and ensuring complete satisfaction with our installations. Trust us for a seamless and hassle-free experience from selection to installation.
Trust the Experts for Dependable Garage Door Spring Repair Solutions
Whether your springs are broken, worn-out, or out of balance, we have the expertise to efficiently diagnose and resolve the issue. We use high-quality replacement springs to ensure long-lasting durability and optimal performance.
With our meticulous attention to detail and commitment to customer satisfaction, you can trust us to restore the functionality and safety of your garage door. Experience the Superior difference with our reliable garage door spring repair services.
Unleash the Power of Superior's Garage Door Opener Repair Expertise
Whether you're dealing with a faulty motor, sensor issues, or remote control problems, we have the expertise to diagnose and fix the problem promptly. We also provide professional opener installation services if a replacement is necessary.
Count on Superior Garage Door Repair for reliable and effective garage door opener repair services that enhance the convenience and security of your home.
Elevate Your Home with Superior's Flawless Garage Door Replacement Solutions
If your garage door is outdated, damaged, or simply in need of an upgrade, our team of experts is here to assist you. We offer a wide range of high-quality garage doors in various styles, materials, and colors to suit your preferences and complement your home's aesthetics. 
Our skilled technicians will handle the entire replacement process with precision, ensuring a seamless and secure installation. Experience the transformation of your home's exterior with our reliable and professional garage door replacement services.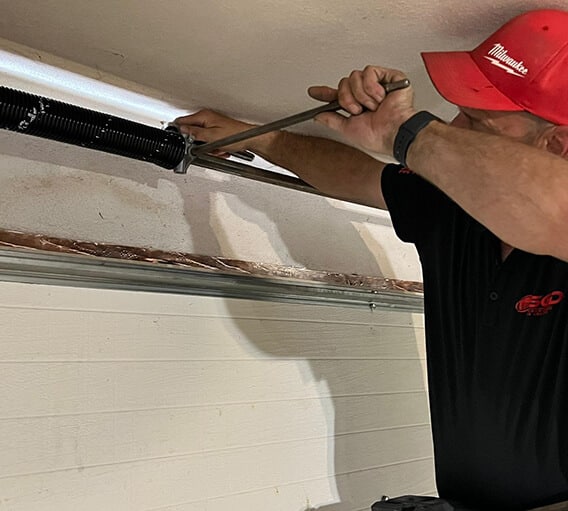 Garage Door Repair Near Me: Marine on St. Croix, MN
When you're in need of reliable garage door repair services near me in St. Croix, MN, trust Superior Garage Door Repair. From broken springs to malfunctioning openers, we have the expertise to address and resolve any problem with precision. Count on us.
Zip Code: 55047
Garage Door Repair Marine on St. Croix, MN - FAQs
What garage door repair services do you offer in Marine on St. Croix, MN?
We offer a wide range of garage door repair services, including spring replacement, cable repair, opener repair, track realignment, and panel replacement.
How often should I have my garage door serviced?
It is recommended to have your garage door serviced at least once a year in Marine.
What are signs that my garage door needs repair?
Signs include unusual noises, slow movement, misaligned tracks, difficulty opening or closing, and worn-out springs.
Can I attempt to repair my garage door on my own?
DIY repairs are not recommended due to complexity and safety.